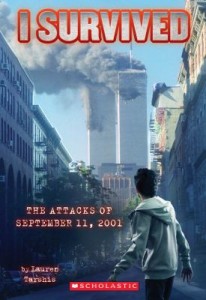 This year marks the 11th anniversary of 9/11. For many of us, the last thing we want is to revisit the day of September 11, 2001, in New York City. As the school year opens, many of us in the education field across the United States, may feel the same way. But as one educator so aptly put it "we need to go down the hole of one of history's darkest days in order to come up with some light to shed on it for our students this September."
In 2001, some of our students were not even born yet and know very little about the day's events. Even though it is a 'current event' for us as adults, it is 'history' for them." For those of us in the field of education, September 11 may still be a raw experience, whereas for our students, it's not even a memory. But regardless, we are the ones in position to preserve this part of history for them.
Here at Rodolfo Centeno Elementary, we tried to think about how to bridge teachers' personal experiences with September 11 with students' understanding of the event. To commemorate the day of September 11, we will be hosting Remembering 9/11: Tell your story. How did you witness history on September 11, 2001? What do you most remember and how has it affected your life? As role models, help us preserve this historic event by sharing your experience with our 5th grade students who have just finished reading and reflecting on I Survived: the Attacks of September 11, 2001 by Lauren Tarshis.